And a very good day to you too.
About a year ago I wrote a little ringtone for the peoples fancyphones. After getting numerous requests of turning my songs into ringtones, in idea that I find rather strange, I decided it was much better to write these micro musics.
Last summer I was walking downtown Copenhagen and heard someones phone ringing, the sound so familiar. That was a funny feeling. A total stranger using my little Helgitone. That's when I decided I had to write another one.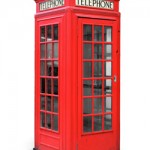 And that's what I did last night.
Download the new Helgitone here
.